Small Business Accountancy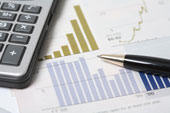 Many small business owners dread the chore of maintaining company accounts. When a business is too small to justify having an employed accountant, the owner operator faces a regular interruption when they must put the accounts in order and complete regulatory requirements such as VAT, PAYE, and Tax returns.
If your business is in this group, you may have considered outsourcing before. There are many outsource services available that are operated by larger firms who may not fully appreciate the needs of a small businesses like yours.
There are also many small independent service providers who can relieve business owners like you from the drudgery of dealing with your accounts. If you would like to find a small friendly accountancy practice who is interested in your business, you may have found what you are looking for.
Having a professional accountant on hand to help as and when needed enables small businesses who's turnover does not yet justify employing in-house staff to delegate the accountancy function in an efficient manner. We can help you to find the solutions that work for your business.
Our services can be tailored to your needs and requirments, helping you as much, or as little as necessary.
Since almost all of our customers are small businesses, we have a particular affinity for the accountancy needs of businesses like yours. As a small company ourselves, we offer a personal service. You can always rely on speaking with an expert.
Keeping up to date with developments and legislation is part of our service. Making sure that you are aware of legislation changes that can effect you and helping you to keep your business compliant, leaving you more time to concentrate on running what you do best.
If you think we may be the right people to support your business, the next step is to get in touch.
You can reach us immediately by telephoning 05600 940477. Call now for a chat about your needs. Alternatively, email info@find-small-business-accountant.co.uk for a prompt response. You can also use the contact form here.